Latest Release: A Novel by Rob Couteau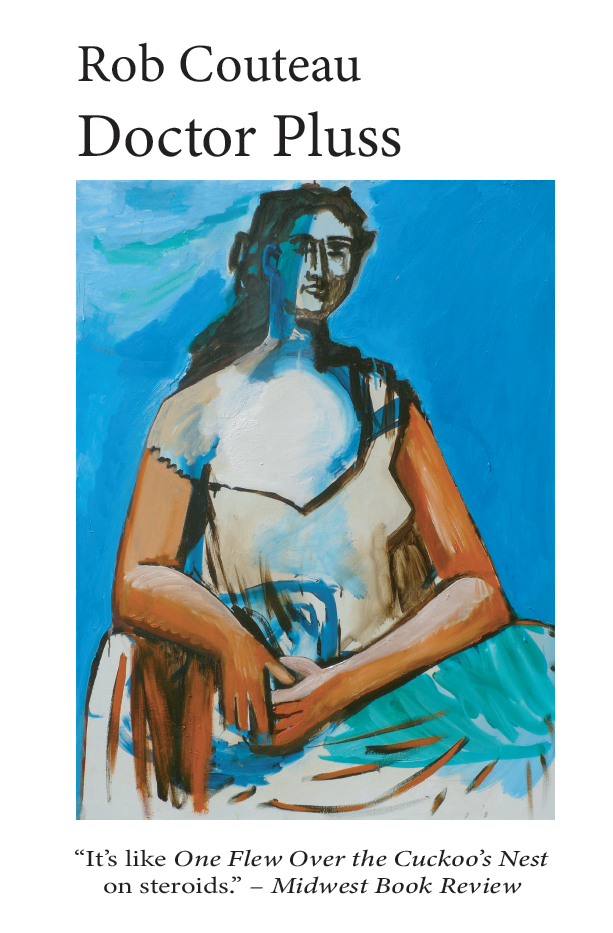 "Doctor Pluss is exceptionally well developed and emotionally compelling, connecting metaphorical description with experiences that often challenge the traditional roles of doctor and patient, linking them in unexpected ways… Couteau is not afraid to push the literary boundaries of convention in pursuit of a different form of descriptive truth, bringing readers along in a rollicking ride through schizophrenic experience that ultimately questions the foundations of reality and perception from both sides of the therapist's couch… His interpretations and descriptions of the schizophrenic experience are particularly astute, astonishing, and evocatively described … Readers who choose Doctor Pluss are in for a treat. It's like One Flew Over the Cuckoo's Nest on steroids: a thought-provoking examination of sanity, insanity, and the crossover process that leaves readers thinking long after this therapeutic slice of life is consumed."
– Diane Donovan, Midwest Book Review (April 2020).
For the complete review, go here.

Doctor Pluss (Third, Revised Edition)
by Rob Couteau
Distributor: Ingram
Order on Amazon:
Paperback & Kindle

On Barnes & Noble:
Paperback & Nook

On Kobo:
E-book

Print:
9780996688864 ($13.95)

E-book:
9780996688888 ($9.99)

Author's website:
www.robcouteau.com
For more information:
dominantstarllc@gmail.com